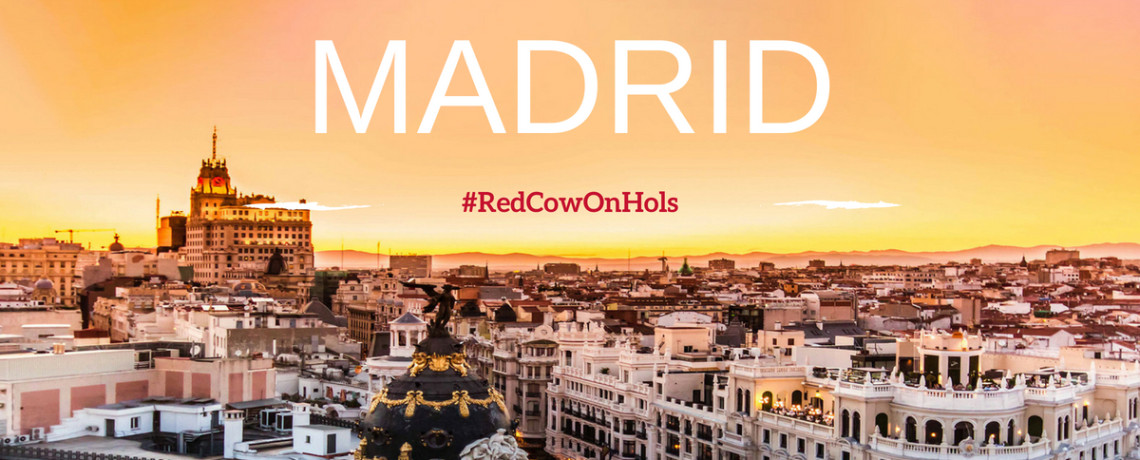 How to spend a perfect summer weekend in Madrid
For it's first travel destination, our Lucky 'Cow' decided to visit Madrid for a weekend hanging out with friends. Unlike other weekend breaks and City-scapes the focus for this visit was on relaxation so sightseeing wasn't really on the agenda. We wanted 'time-out' from kids and busy schedules so this is a taster of what we got up to…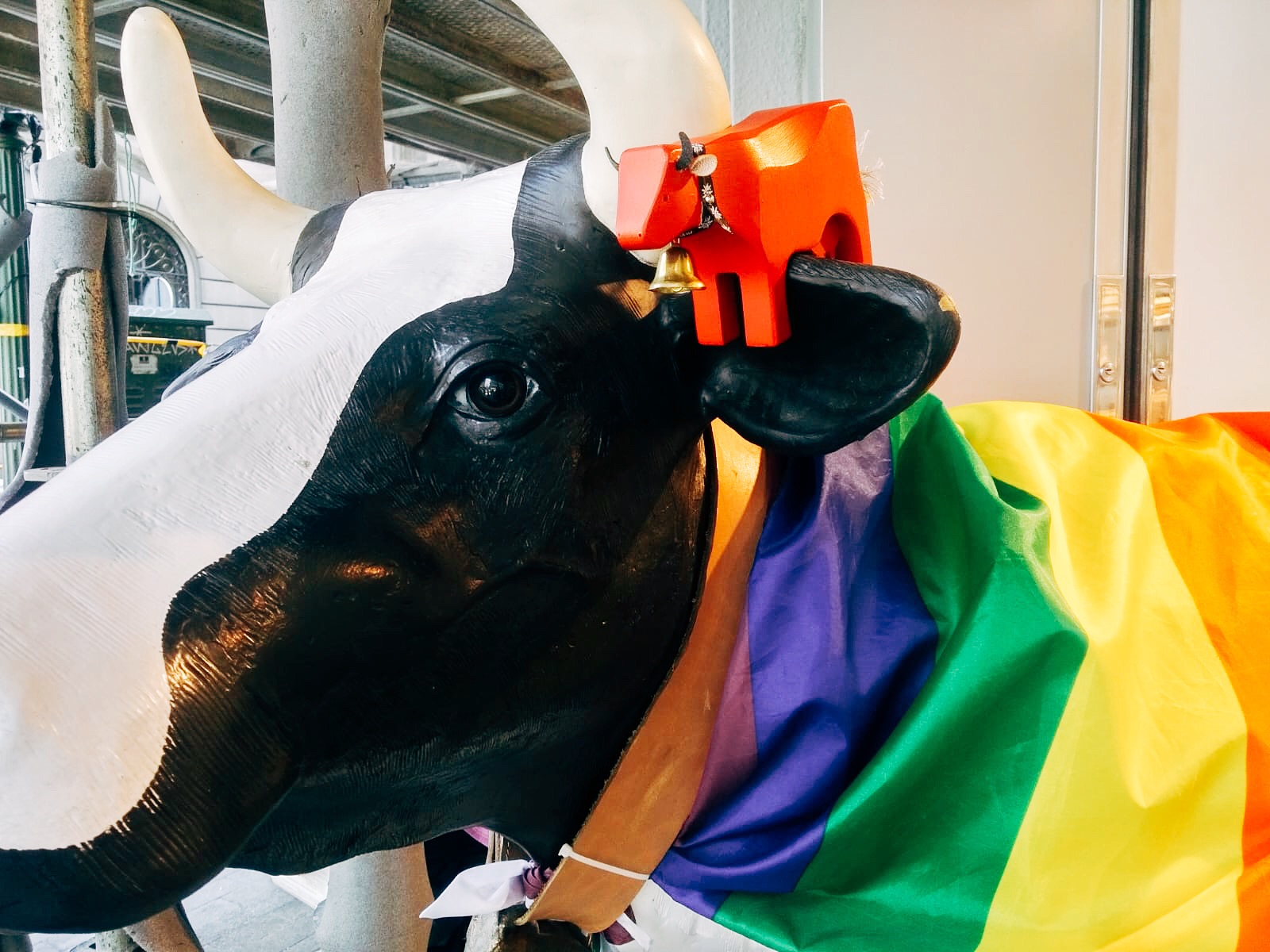 Getting around…
We discovered there is no need to pre-book your transport from the Airport as there is a taxi rank just outside the main Airport entrance. All trips into the centre of Madrid take about 20 minutes and carry a €30 standard fare regardless of whether you are travelling as an individual, couple or small group of up to 6 in a people carrier.
Tip: bring your flats and be prepared to walk. Given its one-way systems you can very often be quicker getting to your destination on foot rather than by taxi. Our friend 'Google Maps' helped us to get where we wanted to go.
Cooling off…
Given that we were visiting during peak Summer when temperatures can reach unbearable highs, finding somewhere to cool off was an absolute must! A google search led us to a number of hotels in the area with excellent pool facilities that allow you to book sun lounger slots. We went with the Oscar Terrace at the Hotel Mate where we spent a leisurely few hours relaxing by the pool with tasty nibbles and cold beers.
Failing the hotel pool idea, you can always cool off by dipping your toes or indeed your head under one of Madrid's many fountains. We came across this one in the Plaza de Pedro Zerolo in the Chueca District.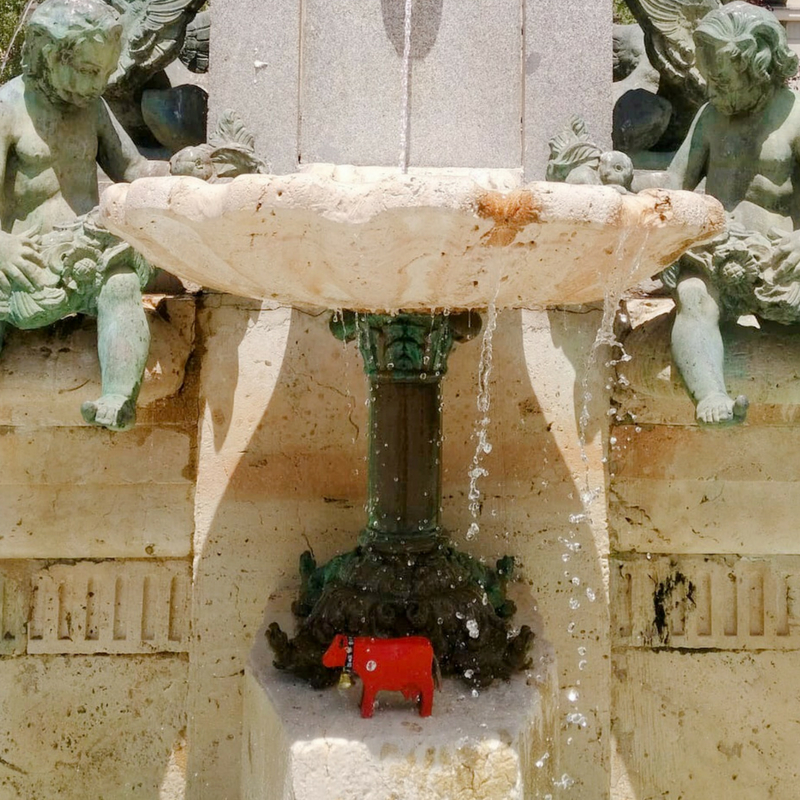 Chowing down…
The Brunch Club at 15, Calle del Barco, 28004 is a must but make sure you pre-book as this popular but tiny café fills up pretty quickly.
The poached eggs benedict and breakfast salad of spinach leaves, egg, avocado, tomato and crispy bacon really hit the spot...
Tip: allow time to relax over your food, Spanish food service is leisurely to say the least.
Mojitos & Tapas in Madrid
A short walk away from Madrid's Puerto del Sol is Plaza Mayor; the plaza that doesn't sleep. Buzzling with tourists during the day and party goers by night it is a constant hive of activity.
We enjoyed refreshing mojitos at the InClan Brutal Bar (Calle Alvarez de Gato 4 28012) followed by typically Spanish and super tasty tapas.
Tip: Out with a crowd? The bear and strawberry tree statue is a popular meeting point and one that even those of us not blessed with a great sense of direction can find easily enough.
Wine anyone?
Our last evening was spent learning all about wine tasting etiquette! We discovered that wine has 'legs' and that you should stick your full nose into the glass to get the full effect of its aroma. Swirl the wine with the glass still on the table never hold it aloft or risk spilling it and then take a sip, sucking it into your mouth (a little like sucking through a straw) and circulate around your mouth to get the full flavours.
The cork apparently doesn't matter, whether its 100% cork or manufactured plastic this is not indicative of value or quality and while Rioja might be a popular choice in Ireland it apparently doesn't rate so highly for wine loving Spaniards.
Overall we had a fantastic time just hanging out with friends in Madrid and would recommend a visit to anyone.