We're Sorry
We're having some technical issues with our online booking service at the moment.
To make a reservation, please telephone us on +353 1 4593650, or email us at redcowres@moranhotels.com.
We apologise for the inconvenience, we will have our online booking available again as soon as possible.
Book a Room
Luxury 4 Star Dublin Hotel Accommodation
The Red Cow Moran Hotel is a fantastic hotel. Everything you could possibly need is here – restaurants, bars, conference facilities, a gym, meeting rooms – but at some point, you're going to have to turn-in.

Which is good news because as part of our €27million refurbishment our rooms are simply amazing. From a deluxe room to a suite, you'll enjoy the last word in elegant luxury.

Whether you're here on business or pleasure, a conference delegate or a wedding guest, we've got room for you in one of our 301 quiet, spacious and extremely comfortable guestrooms.

The Red Cow Moran Hotel, near Clondalkin on the Naas Road in West Dublin, is the perfect location from which you can explore the city of Dublin or get to anywhere else in the country. Being on a major arterial route, the Red Cow Moran Hotel is well serviced with transportation. Click here to see how to get around Dublin city.
The M7, M8 and M9 will take you all the way to Limerick, Cork and Waterford. Stay on the M50 ring road for the other main routes to Belfast, Derry, Sligo and Wexford/Rosslaire or to get to Dublin Airport. All roads lead here and that's another great reason to make the Red Cow Moran Hotel your base. for more directions, please click here.
Select your room type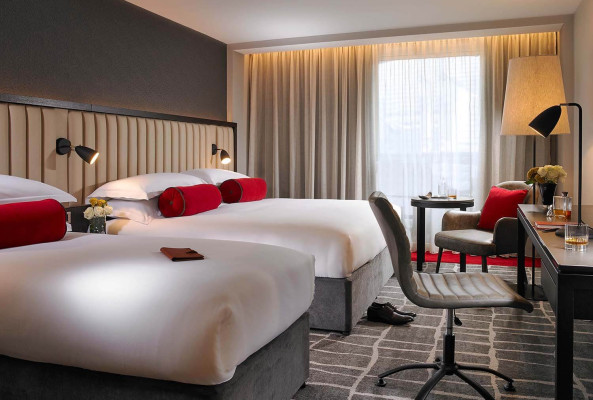 Deluxe Bedrooms
Ah yes, the deluxe sets a new standard in comfortable accommodation. Big fluffy pillows, a snuggly duvet, tasteful accents and even a subtle nod to the red cow here and there.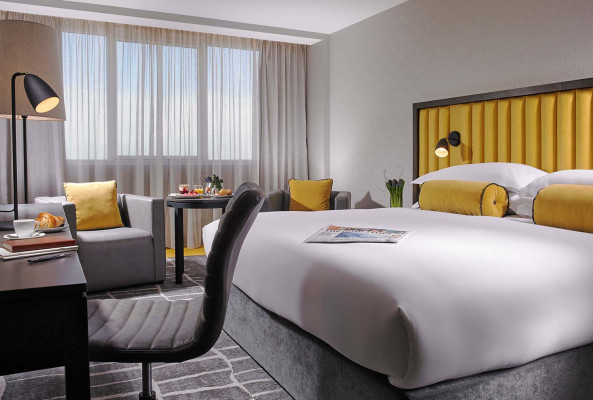 Executive Guestrooms
One of the reasons why the Red Cow Moran Hotel is so popular with business guests is its perfect location at the crossroads of the nation. Another is the fact that we have really, really good executive rooms.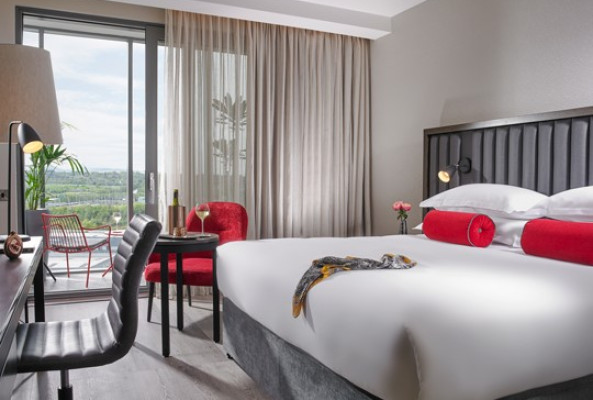 Superior Winter Garden Rooms
Our brand new Superior rooms located on our top executive floors are boasting Winter Gardens from where you can admire panoramic views over West Dublin & Dublin mountains.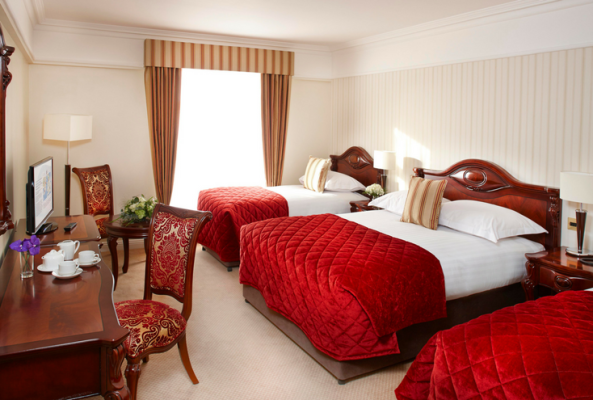 Family Room
A preferred family friendly hotel, our convenient and accessible location makes us the ideal base for touring and exploring Dublin's family attractions including Dublin Zoo and Tayto Park.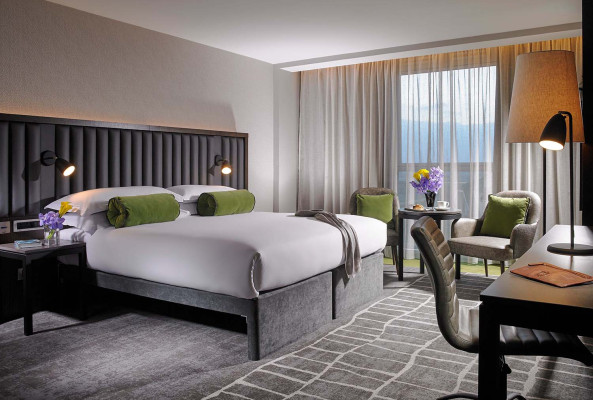 Wheelchair Accessible
There are 17 luxury wheelchair accessible rooms at the Red Cow Moran Hotel and they are all easy to get to and from.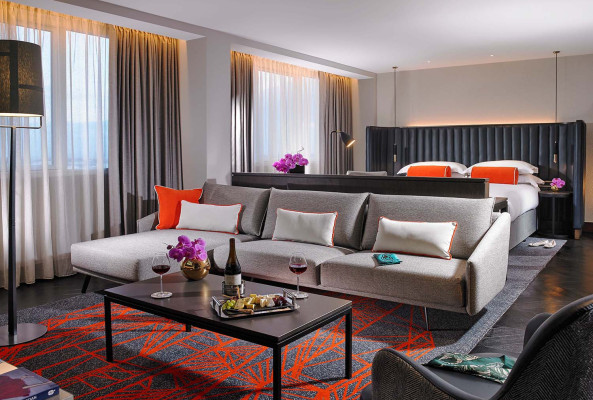 Luxury Suites
This is the best, the very best: you can probably tell that we're very proud of our suites.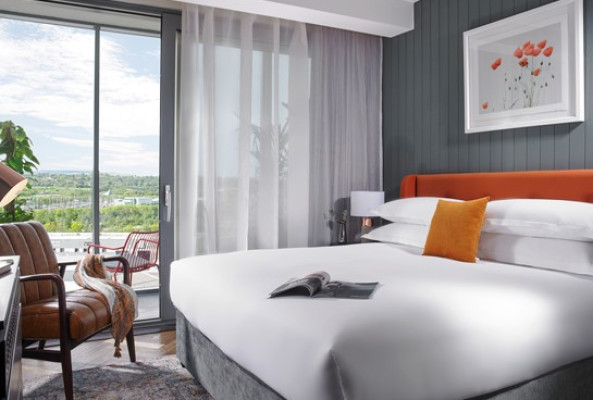 Luxury Serviced Apartments in Dublin
Our brand new Bespoke Winter Garden Apartments provide a luxury experience for guests looking to stay for an extended period of time.