A great night's sleep
The Red Cow Moran Hotel is a fantastic hotel. Everything you could possibly need is here – restaurants, bars, conference facilities, a gym, meeting rooms – but at some point, you're going to have to turn-in.

Which is good news because as part of our €14million refurbishment our rooms are simply amazing. From a deluxe room to a suite, you'll enjoy the last word in elegant luxury.

Whether you're here on business or pleasure, a conference delegate or a wedding guest, we've got room for you in one of our 275 quiet, spacious and extremely comfortable guestrooms.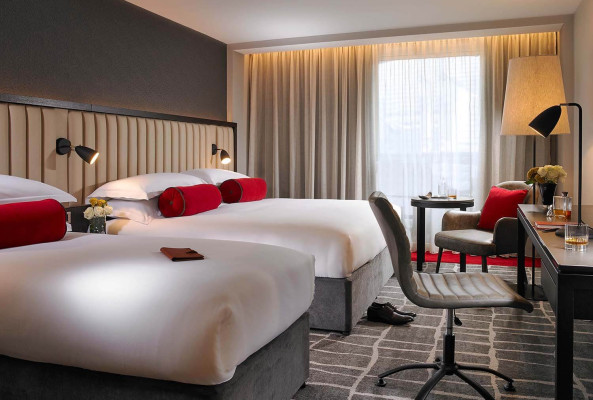 Deluxe Bedrooms
Ah yes, the deluxe sets a new standard in comfortable accommodation. Big fluffy pillows, a snuggly duvet, tasteful accents and even a subtle nod to the red cow here and there.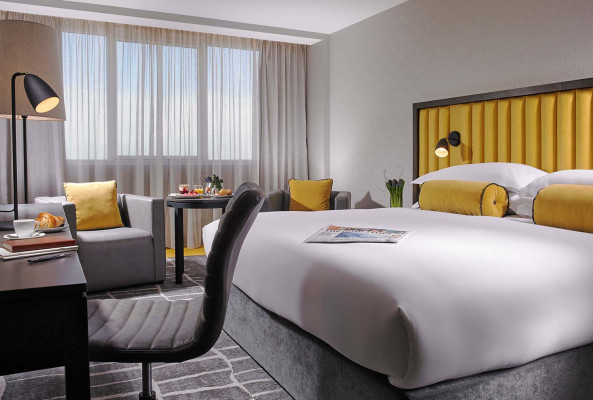 Executive Guestrooms
One of the reasons why the Red Cow Moran Hotel is so popular with business guests is its perfect location at the crossroads of the nation. Another is the fact that we have really, really good executive rooms.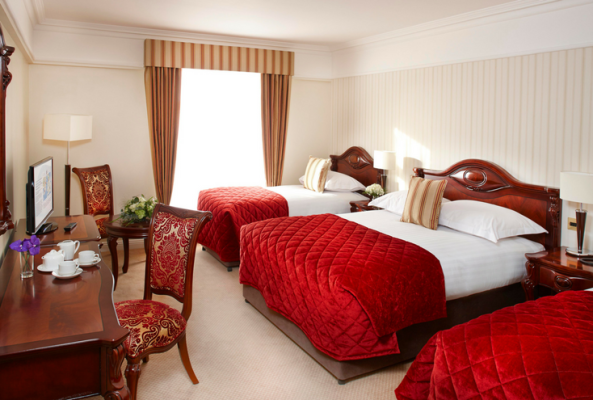 Family Room
A preferred family friendly hotel, our convenient and accessible location makes us the ideal base for touring and exploring Dublin's family attractions including Dublin Zoo and Tayto Park.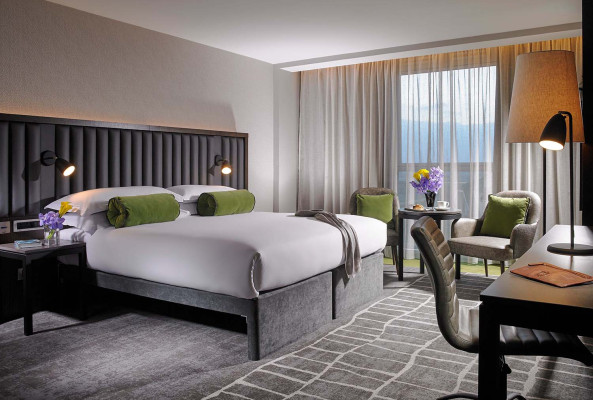 Wheelchair Accessible
There are 13 luxury wheelchair accessible rooms at the Red Cow Moran Hotel and they are all easy to get to and from.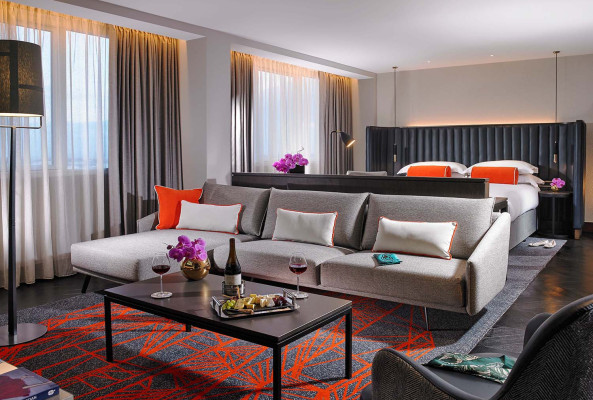 Luxury Suites
This is the best, the very best: You can probably tell that we're very proud of our suites.