Hotels near Tayto Theme Park
For a Tayto Park Hotel break choose the family friendly 4 star Red Cow Moran Hotel. This Dublin hotel is conveniently located just off the M50, at the Red Cow intersection (the Gateway to the Provinces) and has direct access from all parts of Dublin City and County, Dublin Airport and Heuston Train Station making it a popular family hotel for your visit to Tayto Park.
This 4 star Dublin hotel ticks all the boxes when it comes to family friendly hotel accommodation and services.
Tayto Park is among the Top 10 tourist and family attractions in Ireland. The popular family theme park is located just 30 minutes from Red Cow Moran Hotel in Dublin where you can stay in one of our 315 spacious bedroom, add to this coice os restaurants and bars and it makes the perfect base for your Tayto Park break.
There is lots to do at the park which will keep children and adults happy and make for a fun day out. A selection of playgrounds suit all ages including tower, slides and climbing walls. The Tayto Factory tour is a fun and informative guide to the place where the famous Tayto Crisps are made. The water zone and giant chess board let you cool down in the Summer.
The main attractions at Tayto Park include the Eagle Sky Adventure Zone and Geronimo Thrill Zone. Both areas require payment to access the rides but fun is guaranteed.
Stayed in the Red Cow before taking the kids to Tayto Park, the hotel offer a package for €249 of bed and breakfast and diner with tickets for Tayto park (2 adults & 2 kids) Very good value.
The family rooms are good...The new Tom's table restaurant is really good it's a really nice bright room with lovely seating. The food was good there too.
The hotel is good overall especially if traveling from south of the country due to its location.
Good value family packages
Stayed here recently with the family, 2 adults, 2 children, Tayto Park package. The accommodation was perfect for us and staff very friendly and efficient.
Great location for a trip to Tayto Park
We chose to holiday in Dublin this year as it was less travelling for us and had plenty for us to do together as a family. We chose the Red Cow Moran hotel as we wanted to have access to public transport (the Luas) and use our car on other days too. We planned a trip to the National Acquatic Centre which was only 15 - 20 mins away in the car on the M50. We also planned a trip to Tayto Park which was approximately 30 mins by car from the Red Cow. On other days we went into the City Centre via Luas, leaving the car securely at the hotel.
Fun family break in Dublin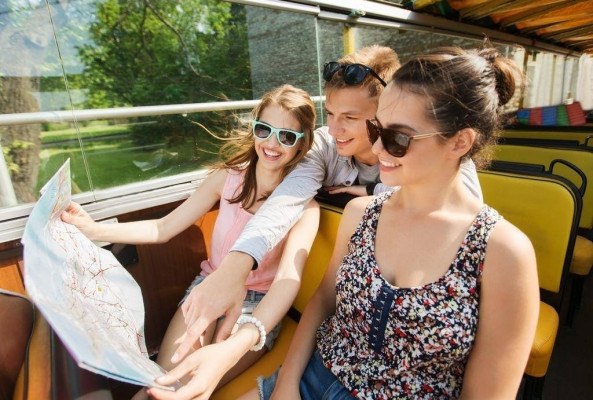 Discover Dublin Package
Enjoy a great 2-night break with breakfast and dinner on the evening of your choice from only €119pps.
Our accessible location just off the M50 and near Luas makes us an ideal base to visit the many family attractions across Dublin including Dublin Zoo, Tayto Park, Wicklow mountains, Fort Lucan, and Zipit Forest Adventures to name but a few. Easy access to all corners of the country including Dublin Airport, Heuston Station, and Wicklow make us a convenient base for your unforgettable visit to Dublin.